Hey loves! I've been a bit bad about updating this. Mostly because I'm not sure I have the words to introduce our next lovely writer. I mean, how do you possibly put into black and white what Rowanna Green means to the rest of us WWW-ers? Honestly, I don't think you can. But, I'll do my best at giving it a try. Sho deserves all the credit for this one, but we like to call Ro:
The Ringleader.
Why? Pretty sure it's because she walks around like this.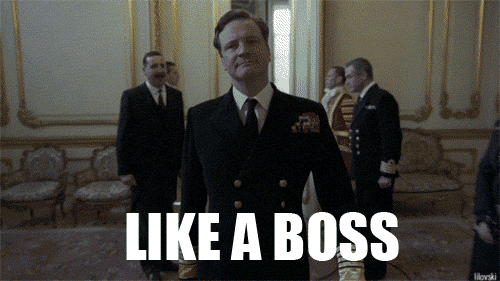 Of course, she looks less like Colin Firth and more like this. But with just as much sass!
Flawless, right?
Ro is the reason there is a WorldWiseWriters. Without her, we would just be an unconnected group of writers, struggling to publish our books and keep-on-keeping-on. But she saw something beautiful in each of us and brought all of us together. And because of that, I can never offer her enough thanks.
Not only is she the reason the WWW exists, she's also the author of some brilliantly spectacular books. It's a beautiful mix of this:
With some of this:
And a whole lot of this:
Okay, so I'm being a bit silly (read: really silly) and probably not giving her works the credit they deserve. You should really check them out, both now available on Amazon (um ... did I mention she got them ready to publish in like the absurd time of like two weeks or something? She's amazing!).
Ro's books have a wonderful way of sneaking up on you. They are wickedly clever, fun reads, but also are stunningly insightful.
Death Wishes
may be about a hot angel, but it is also about living a regret-free life, caring for your family and being true to yourself.
Triple Jeopardy
may be pitched as a naughty little beach read, but it deals with important subjects with an incredibly sophisticated understanding of dangers women face every day. I love how I can read these books and simply enjoy the story, and yet their inherent lessons stay with me throughout the day and really get me thinking about important issues. I urge you to give them a try, it's not very often you find books that are fun to read and yet wonderfully thought out as well. For more information, visit Ro's website
here.
What else can I say, really? Ro is truly the ringleader of this little band of writers, and we would be at a loss without her. Her humor, wisdom and caring are integral parts of the WWW group. Simply put: We love her.
And you will too! So without further fuss, I'll let the lady speak for herself.
The Questions:
1) Why write?
So Mr Perryman, my Chemistry teacher is droning on about some stuff and I sit and write a story about Ann Node who is this, like really positive electrode, but all the negatively charged electrons find her so attractive. She really wants to meet positive cations but they've all got the hots for Cath Ode – the most negative electrode in the cell – at least that's how I remember it went. I showed it to him at the end and he really liked it despite (or maybe because of) the naughty innuendos that ran all the way through. Don't get me wrong, I liked Chemistry, I just loved writing more. That would have been age 15 or so – prior to that, I remember filling an exercise book with a lot of dodgy, angst-ridden poetry – some of which got published in the school magazine. Writing (or critting) is something I have to do to keep (relatively) sane.
My inspiration is definitely books, TV and movies – especially the latter. The first full-length novel I ever wrote (aged around 16) was based on a decidedly naughty dream I had after watching a rather adult TV drama I wasn't supposed to. I lost the notebook, but the idea stayed and I re-wrote it about ten years later (and lost that too), then re-wrote it at 39 – that version is about to become my next release.
And when do you realize your ideas had merit?
Merit? My ideas? Never. Seriously, it wasn't until I met the other ladies in the WorldWiseWriters that I had enough faith in any of these tales to let them loose on the story-reading public. I'm still not as happy with them as I could be – didn't quite manage to edit out all the rookie writing. I cut my teeth on writing romantic fantasy stories, but I seem to have strayed away from the genre. Now I'm more into teenage books as that's where my true inner child lies.
2) Who is your favorite author?
I have had so many favourite authors over the years – as in every other aspect of my life, I'm a bit of a tart. The ones I keep on buying (and have whole collections of) are: Stephen King (especially the Gunslinger series – totally awesome), Jodie Picoult (just every single thing), Preston/Child (adore the darkness of Pendergast – like a modern, American Sherlock) and Wilbur Smith (he gave me a passion for Africa). I was also deeply affected by Cecelia Aherne's "If you could see me now" (love the angel – I read this after being gifted with my guardian angel) and Stephenie Meyer's "Twilight" (thought the first book was the best thing since sliced bread at the time).
What is your favorite book?
Bit of a throwback, but for years, this was the one I kept coming back to: Limelight by Terence Feely. The character of this strong, sassy blond who rode round Liverpool and Manchester on a motorbike, breaking into the office of a big-shot tycoon – loved it. I've since found out he wrote for the English TV series "Arthur of the Britons" which I loved in the 70s. Nuff said. Number 2 would be Modesty Blaise – what a gal – a female James Bond.
If you could live in a book, which would it be?
Cornelia Funke's Reckless – Mirrorworld is the literary equivalent of some of my fave movies: 10th Kingdom/Labyrinth/ Willow/Stardust.
3) Are you an outliner, or a writer-it-as-it-comes-er?
Outliner, planner – worry about where the next bit of the story is coming from-er. But sometimes the characters do take over and tell me their stories – I absolutely love it when that happens.
I start with a character in a situation – the two are pretty inseparable for me. The situation almost always arises out of who the person is and what experiences have brought them to that point in time. They then need to use their ingenuity to prevail through whatever life (meaning me) throws at them. I'm afraid there isn't a lot of "journeying" going on in my protagonists, it's more about how they extricate themselves from this particular pile of poo. That's not to say there's no character development – sometimes there is way more of that than plot. I'm hoping that what you get is the real nuts and bolts of what it would be like to tackle a challenging predicament and maybe think about what you would do if faced with the same problem. I am well aware that my ladies don't act how they're meant to. All credit to Modesty for that – she spoilt me in terms of silly things like fear and other natural reactions to danger.
4) Which of your characters is the most like you?
All of them. Every heroine has an aspect of a different part of my life and the person I was then. All the scenarios are vaguely auto-biographical I never strayed too far away from what I knew. All the heroes are based on aspects of my husband – the guy who played saxophone professionally, flew light aircraft, sails boats, punts along more rivers than I care to name and shares my passion for theatre, opera, rock music and exploring caves and similar adventures. I married Indiana Jones (minus the whip) and am forever grateful for it.
5) Where do you write? Name three objects in the space and explain why they are significant.
At my bureau. It has so many precious objects I can just stare anywhere in front of me and get inspired. If I'm struggling, I light incense and candles. My crystal skull is very tactile and always jump-starts my imagination.
Sometimes I have to close my curtains against the view of my back garden: